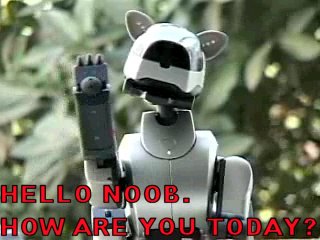 Welcome to the Official n00bz Inc. website!
This is the official site for the proffesional paintball team n00bz Inc. We are a team that consists of 4 players. We have gotten 4th in one tourney that had 12 teams in it, and 3rd in another that had 7 teams in it.

2-20-03 - THE N00BZ INC. PROFESSIONAL IS ABOUT TO PLAY IN A TOURNEY BEFORE THE ULTIMATE BACKMAN TAKES A LEAVE OF ABSENCE. WE WILL PLAY A COUPLE DAYS OF RECBALL, TO REVIVE OUR SKILLZ. THEN WE WILL PLAY IN THE TOURNEY, WIN THE TOURNEY, AND TAKE HOME OUR REWARDS AND CHEAP PLASTIC TROPHIES!!!!!!!!!11111111111111

4-7-02 - This weekend (saturday) me and my fellow n00b went to play paintball at our awesome local field and we had a great time!
to bad our awesome back man couldnt be there to back us up!